JARLATH KEARNEY – DIRECTOR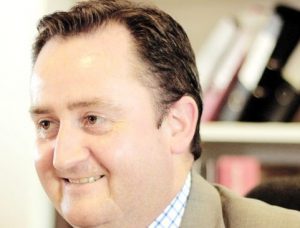 BSc(Hons), PGDipArb, PGDipAdj, MRICS, MSCSI, FPD, FCIArb, Accredited Adjudicator, Certified Mediator
Jarlath has built his professional career on the delivery of effective dispute resolution, particularly adjudication and mediation. Jarlath is an Accredited Adjudicator and is also a Certified Mediator and can be appointed by party agreement.
A Fellow of the Chartered Institute of Arbitrators and Member of the Royal Institution of Chartered Surveyors Jarlath is often employed to provide early assessments of claims, both on quantum and liability. As a panel member of the CIArb list of arbitrators, Jarlath has been appointed as sole arbitrator in the resolution of arbitrations. Jarlath is also a Fellow of Prime Disputes, available for appointments through their panel nomination process.
A dual qualified Quantity Surveying and Construction law professional, Jarlath has extensive experience in the management and settlement of major construction adjudications, arbitrations, and mediations/conciliations ranging from large building and civil engineering companies, employers, public bodies and sub-contractors both in the Republic of Ireland and throughout the United Kingdom. Jarlath has been instructed as Expert Witness in significant court cases, delivering his report and evidence on the liability and quantum of contractual claims.
Jarlath has been involved in over 100 adjudications, arbitrations, mediations and conciliations, ranging from civil engineering, building and building services disputes under main contracts and sub-contracts where he has represented clients, main contractors and sub-contractors/suppliers.
Jarlath has extensive experience in delivering many public training seminars and courses on contract law and construction specific topics. Jarlath regularly lectures at Queens University Belfast and Ulster University. He has also provided numerous in-house training seminars tailored to suit individual company's needs.
As an active member in the Adjudication Society, Jarlath holds the position of Northern Ireland Chairman. He is also involved in the Northern Ireland Chapter of the Chartered Institute of Arbitrators, currently holding the position of Vice-Chairman.
---
PHILIP CARSON – DIRECTOR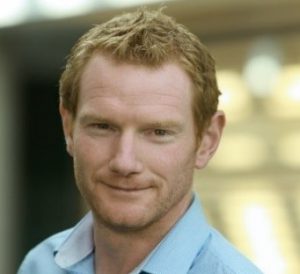 BSc (Hons), PGDip, ConLaw, McInstCES, MRICS
Philip is a Chartered Quantity Surveyor whose career has allowed him to develop and refine his technical, contractual and commercial acumen across the delivery of building and civil engineering projects. He has worked in sectors including health, roads, schools, bridges, marine, energy, manufacturing and nuclear.
His previous roles include being Supply Chain Director and commercial manager for a major construction company working throughout the United Kingdom and Ireland. He has been involved with many different standard and non-standard forms of contract and with contracts values ranging from less than £100,000 to in excess of  £100,000,000.
With career experience in main contracting, commercial consultancy and specialist dispute resolution his knowledge and approach ensures pragmatic, efficient and cost effective results for employers, contractors, subcontractors and end users alike.
Philip has developed a deep understanding of project requirements and expectations and how these need to be managed both within and outside the confines of the contract. This combined with his knowledge and approach to pre-tender advice, procurement, commercial operations and negotiation, risk management and expediency at closing final accounts ensures he is a valuable resource for any company to have at their disposal.
Philip adds value at all stages and his approach to innovation is positive. His formulation and implementation of commercial and procurement processes ensure tangible benefits are achieved. They can then be implemented seamlessly to ensure your business is robust for both improving current performance and prepay for growth.
With a formal qualification in construction law and expert witness experience his opinions, reports and evidence are always well presented and structured. This allows proper consideration of the issues at hand and provide a basis for the correct decisions to be taken and conclusions to be reached.
Philip is keen to hear other contributions to ensure a deep understanding of the issues at hand. He is naturally collaborative and his approach is to allow autonomy whilst providing a guiding hand when required. This has allowed integration into all sorts of project, commercial and procurement teams. Philip has been commercial lead on many successful joint ventures and has been seconded to supply chain members to ensure strategic objectives were achieved.
Philip is a Chairman of the Assessment of Professional Componence panels for the Royal Institution of Chartered Surveyors and is also an assessor for the Institution of Civil Engineering Surveyors. As well as chairing numerous assessment boards he has also successfully mentored many candidates to achieve these professional qualifications. Combined with general training experience in all types of contracts and commercial issues he is adept at ensuring people get the best out of themselves for the benefits of themselves and their company.